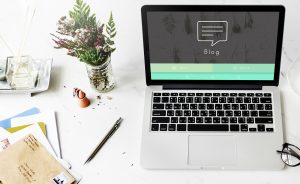 Is blogging a good idea? In a word, YES!
Ok, Why Is Blogging So Great
Blogging is a way of building up your authority, your authenticity, and your audience. It allows people to get to know you and see how you can help them before they commit money.
There are a number of different reasons to start and maintain a blog including revenue generation, promoting a product and providing useful training information.  The key is consistency. I'm guilty of that myself.  One smart way of getting consistent blogs once you've gotten over 30 posts is to go back and update some of your first ones.  That way you continue to provide new information for the search engines, and you're able to update what you've already created.
But I'm jumping way ahead of myself.
How to Start
First, choose your platform. Are you going to use an existing one or will you be setting up a blog on your web pages?
Free options can be great when starting out because, well, they're free. You don't have to set up a domain or manage the back end. All you have to do is log in and write. You also get visibility on the web without having to be technical or a web designer. Some free sites have options for downloading your content as a backup.
The downside is that your content is not yours. The provider could disappear and take your hard work with them. You will be limited by their resources, so if your blog gets big, some people may not be able to access it and those that do will have a very slow experience. And sadly, Google tends to look down on free sites.
Typepad is still available but it's a paid site.  You'll get better SEO because you're paying for the service.
You can set up your own domain with a major hosting site like HostGator. They have a one click install of WordPress. They will also try to upsell you on templates and having someone set up the site for you.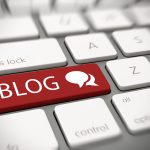 Google Rewards Fresh Content
A good blog will also help you with SEO and showing up in organic search results. And as I mentioned, you can update old blog posts and post them on a current day and Google thinks it's new. Blogging allows you to target keywords. You'll hear about that frequently when discussing search engine optimization and search engine marketing.  (SEO is optimizing your site for certain keyword phrases so Google knows to recommend your site when someone does a search on that phrase and SEM is finding the right keywords for paid traffic).
Blogging allows you to expand your keywords.  For example, if your main website is targeting people who want to buy digital cameras, your keyword is probably going to be "digital camera."  You can write a blog post focusing on models and include the keyword "review" as well as "for sale" and make money on affiliate commissions (that's when you get paid for helping someone else sell a product. Amazon has a good affiliate program for beginners).  And don't think that's just for small time. I used to work at large companies that had affiliate links.
Next week, I'll talk about video blogging. Leave a question in the comments and I'll address it.
I've published a new Udemy course with my friend Boomy. You can sign up for 50% off here. There are 250 coupons available and this expires on 12/31/16, so go sign up for Blogging for Noobees at half price.