Have you been trying to build up buzz for an event or a launch and not seen the results you were hoping for?
I've recently seen some events that didn't go as well as the organizers would have hoped, and they both made the same mistakes
Do You Do This Simple Thing?
If you want people to show up for your event, you need to remind them. And you need to clearly state what they need to do.
Is it a webinar? Remind them of the link they need to click, and when they should be there.
Is it an onsite event? Remind them of the date and time and offer suggestions for parking or public transportation.
Are you more likely to attend an event that helps you to show up? I know I am.
Once I debated with someone about this. He felt that people are adults, and if they say they're going to show up, then it's on them.
I countered that even a doctor will call to remind you of the appointment. They do that because they know it works.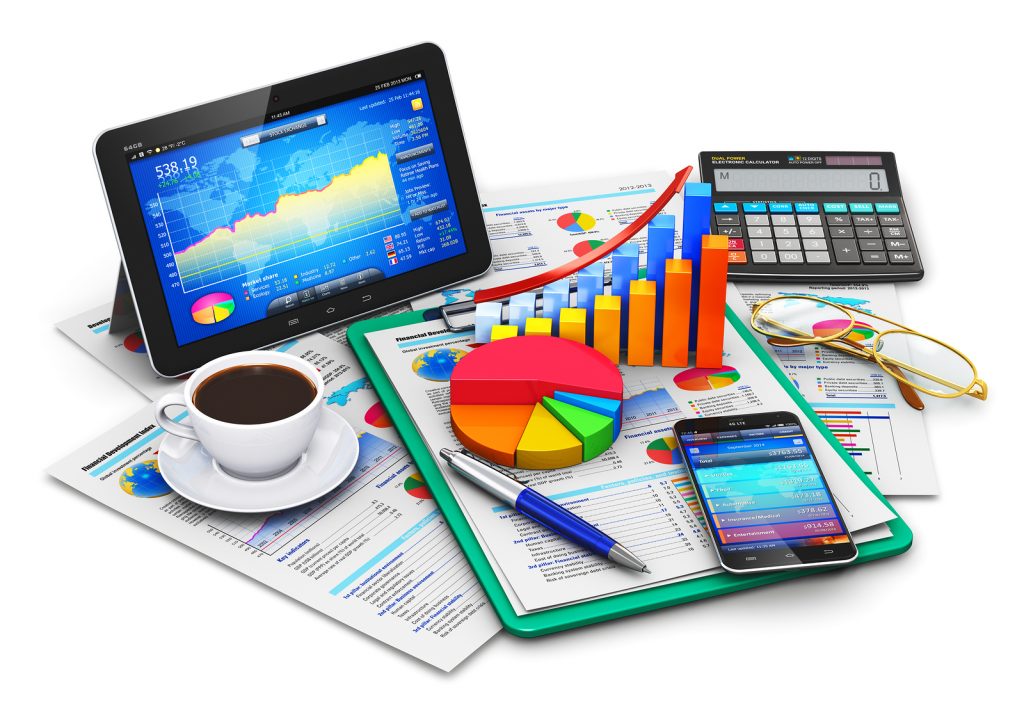 How to Begin with Buzz
We're taught to build suspense to get people's interest. And that is a great way to start.
But you have to tell people enough eventually.
This one onsite event that I thought I was interested in going to lost me.
Why?
Well, here's what they published a few weeks ago when one of my clients asked if I wanted to go with her.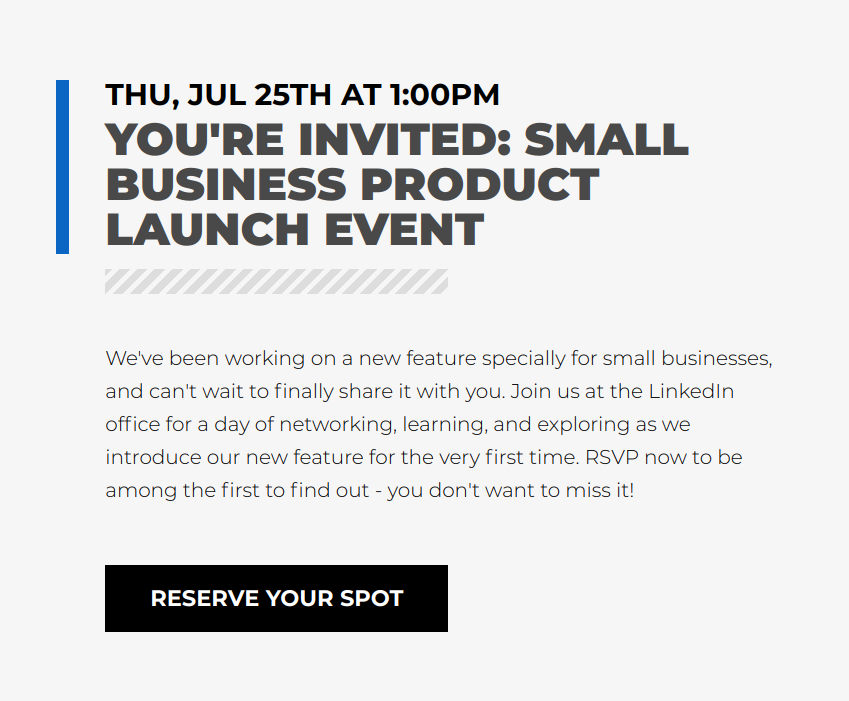 This is interesting. They don't say what the new feature is, but it's clear that it's something that's going to help my small business.
They say there's networking opportunities. Well, this doesn't interest me very much. But learning and exploring sounds potentially interesting.
There was a nice agenda that clearly showed how the 3.5 hour event would go.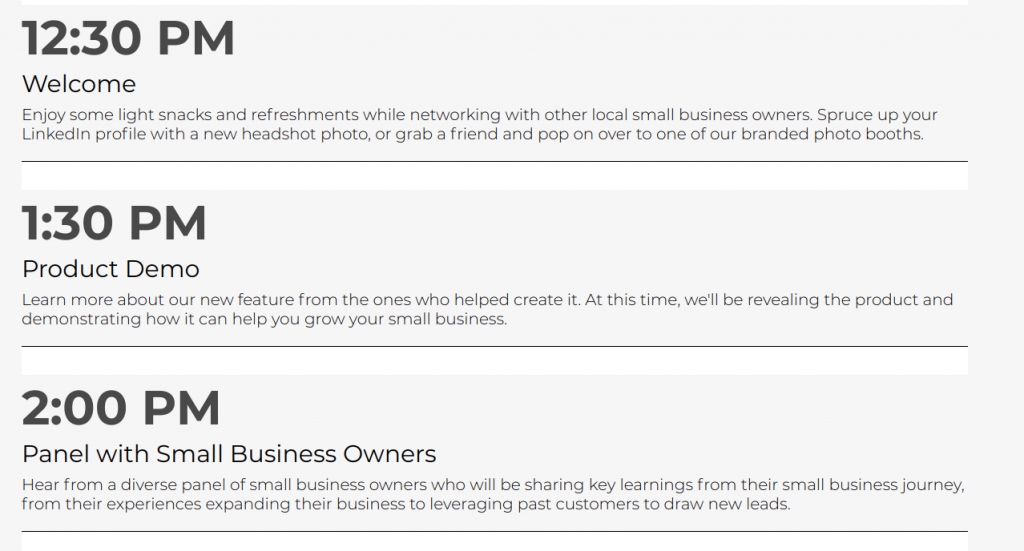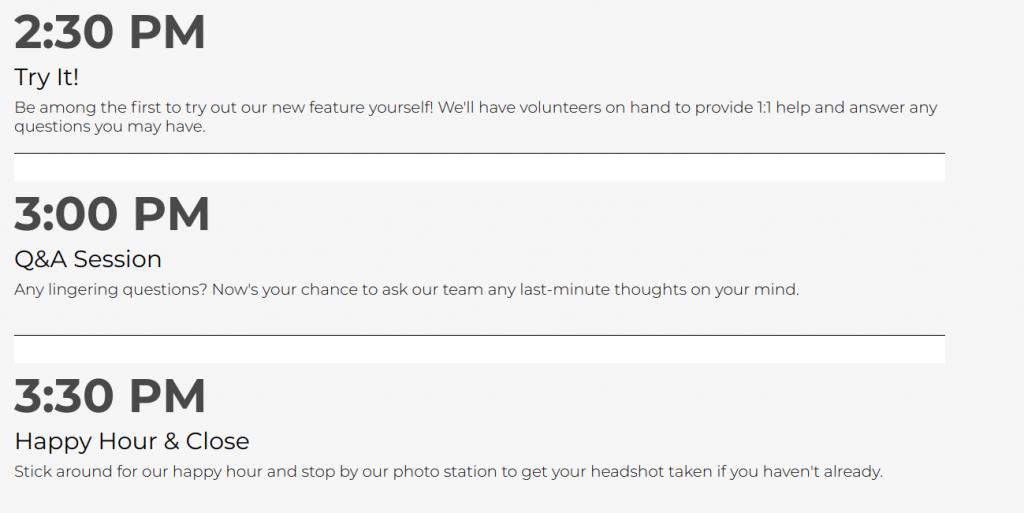 It sounds pleasant, right?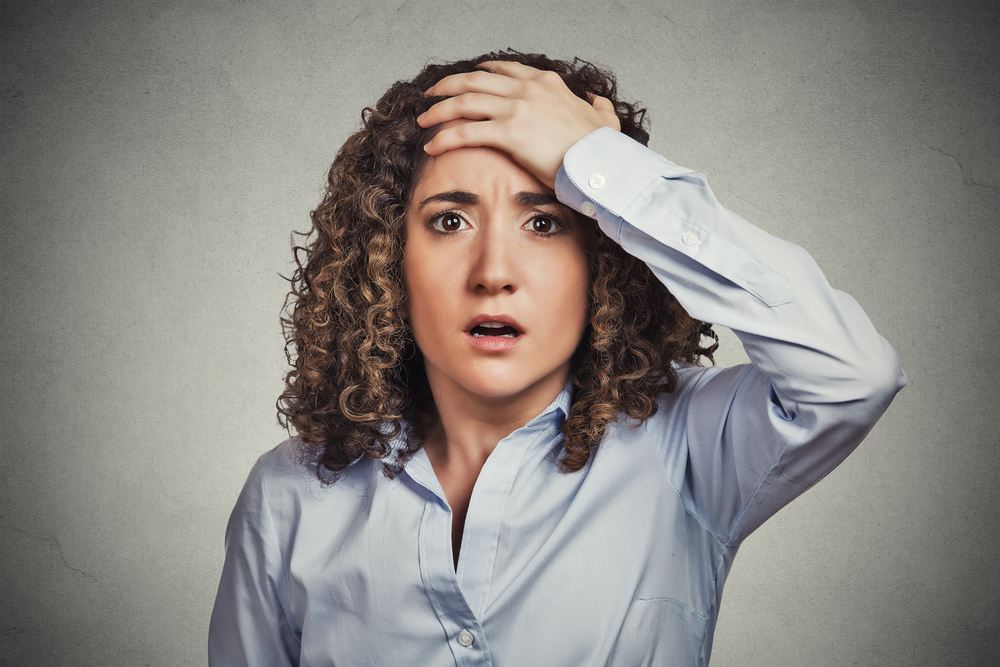 You won't believe what they didn't do next
They didn't email. Nothing.
My client RSVP'd for us and they sent her an email that she had been registered.
But they dropped the ball.
If I were running this campaign, I would have sent out more teaser emails about this big product and how it will help people like me with a small business.
And I would certainly have sent out reminders.
My client called me this morning and was annoyed that they didn't send anything. She felt like they'd forgotten us. Or worse.
Maybe we hadn't been properly registered.
And maybe, it had been cancelled but we didn't know.
Have you experienced this?
Once I was signed up for a Bing onsite event to learn more about their advertising and how to get certified.
They did send out regular emails. But in one of them, they mentioned meeting in San Jose. But no address. Microsoft's offices are in Mountain View.
So, ok, I replied to the message. And it was sent from a no-reply account.
There was no phone number. I had no way of getting in touch with the organizers.
So I thought it really funny when I got an email saying "Sorry we missed you."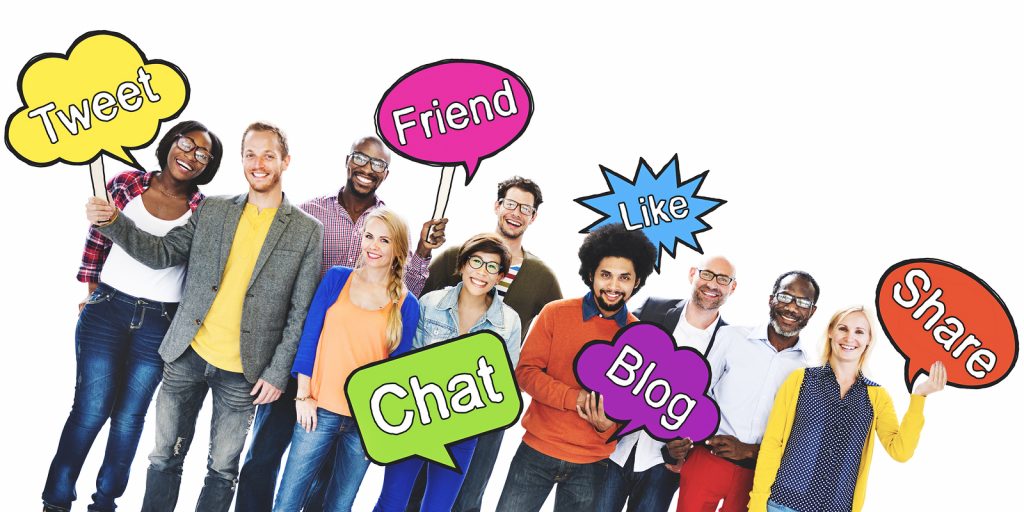 Build Your Buzz
As I mentioned, you can be coy about what you're offering so long as people are clear what you want in return.
Do you want them to show up for a webinar? What will happen on the webinar? How long is it? What will they learn?
Then start a drip feed with a little bit more information to partially remind them of what's coming up, and keep them interested in the topic.
This also builds up their micro-commitments. More on that in a second.
We have way too much noise going on around us. Let your campaign be a sweet sound that they want to hear more about.
Ask people to share it with others that may find it useful or interesting. You could offer them some kind of gift.
Have you seen the web pages where it asks you to put in the names and emails of friends?
I haven't seen it as much lately but it could be an easy way of building up your buzz.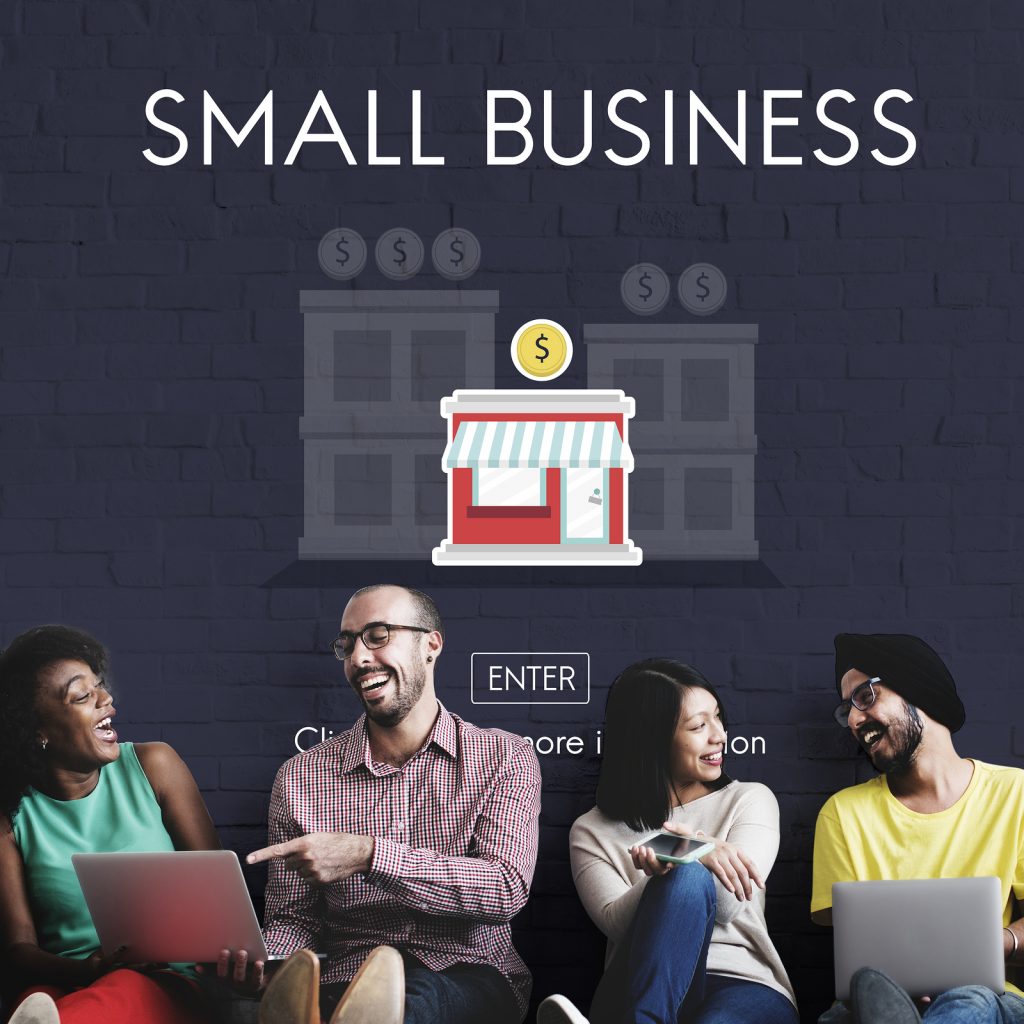 Keeping the Ball Rolling
You've reached the end of the event. Now is the time to get a commitment.
If you've been staying in touch and building up the micro-commitments, it's easier for them to say yes to a larger commitment.
If you're not selling anything, but want to build a relationship, give them a challenge and tell them to email you when they've completed it.
This gives you an opportunity to email those who didn't by sending out an email after ten days asking how they're doing, and if they've run into any questions.
Remember to thank the people who attended with an email. And email those that didn't attend saying they were missed and ask if they had any questions.
Yes, I did say I found it annoying before. But what was annoying was that I couldn't email in questions beforehand. I like when webinars email me the replay.
If you were selling something, and people didn't buy, you have an opportunity to reach out and find out why they didn't purchase.
At a marketing conference, Perry Belcher said he did that once and landed six more sales. Mostly the people couldn't figure out the financing right then, so he put together a special package for their situations.
So go plan your event and create the steps you'll take to keep people engaged and showing up.