Facebook makes it really easy to create an ad, but how easy it it to create a profitable one? Guess what? It's not that difficult if you know what the experts do.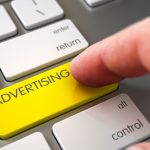 Scale Your Audience Up
Promote your post in a way that gives it a longer life in the feeds of your fans and reaching the friends of your fans. And then there's your potential customers who aren't yet your fans Promoting is key to encourage these people to get to know you and your business.
Facebook Search – "pages liked by people who like xyz"
Facebook Audience Insights – Built in goldmine
Similarweb.com – Discover tons of information about your competitors
Follow.net – A free ad spying tool showing what ad creative your competitors are using and what sites they're advertising on
Adbeat and WhatRunsWhere – both are paid spying tools giving more complete data
Amazon – Research what products and services are doing well in your market. And the reviews are fantastic for finding out what fears, frustrations and passions your target audience has.
Image is Everything
Many people are surfing through Facebook on their smartphones. You want your image to capture their attention so they pause and click on it. You may have the best headline in the world. They won't click unless something grabs their focus, and that is the image.
It's a fine line when it comes to choosing an image. You don't want it to be too polished. If it looks less professional, your ideal client may think it's a regular posting instead of an ad.
And Facebook has some strict guidelines about images and ad content. It can't be shocking or upsetting, and it can't imply something negative.
So test 3 images at a time. And think about the platform. Since Facebook is social, try to find images that people will want to share.
Always Be Testing
Don't forget to take the time to split test your ads. I've gone on about this a bunch; however it's worth repeating. Split testing is one of the most powerful tools in your arsenal. You can test copy, headlines and images. After 100 clicks, each ad will drop off. Then you can review the highest CTR winners and create some new tests.
Stick to Your Budget
Set a daily budget for your Facebook ad campaign. If you do nothing else, set your maximum for the day so you don't get a big surprise at the end of the month. (It can happen. Just saying.)
Bid a few cents over the lowest recommended bid and overtime continue to improve your ads, keywords, target audience and then you'll see a big improvement in your click through rate (CTR)