If you haven't, you will want to hurry and set up your account for Bing ads.
Getting Set Up With Bing Ads
If you haven't already, go to Bing Ads and create an account. I had one automatically because of my Hotmail email account. However, I didn't want to use that since it was a personal email account, and I wanted my ads to be associated with my business.
This section is short because so is signing up. It's a lot easier than other online advertisers.

The next step is to either import a campaign from Google Ads or create a new campaign. For this post, let's only look at importing your existing Google ads.
Importing Your Google Ads
What can you import? Almost everything.
Campaigns
Keywords
Negative keywords and negative keyword lists
Ad Groups
Labels
Expanded text ads
Shopping campaigns and product feeds (if available)
Targeting
It's not exactly a one to one; however, it captures a lot.
With ad group level ad extensions (site link, call extensions), it can't be imported. You can only import the account-level extensions. That includes:
App extensions
Call extensions
Callout extensions
Image extensions
Location extensions
Review extensions
Sitelink extensions
Structured snippet extensions
Broad match keywords will come in as a keyword phrase.
Targeting will capture
Age & Gender
Device
Ad scheduling
and Location
You can only import active campaigns by default with the Bing ads interface. There is a checkbox if you want to be able to see the paused campaigns.
What's Up Next
Once you're in, the interface is a nice blend of Google and Facebook.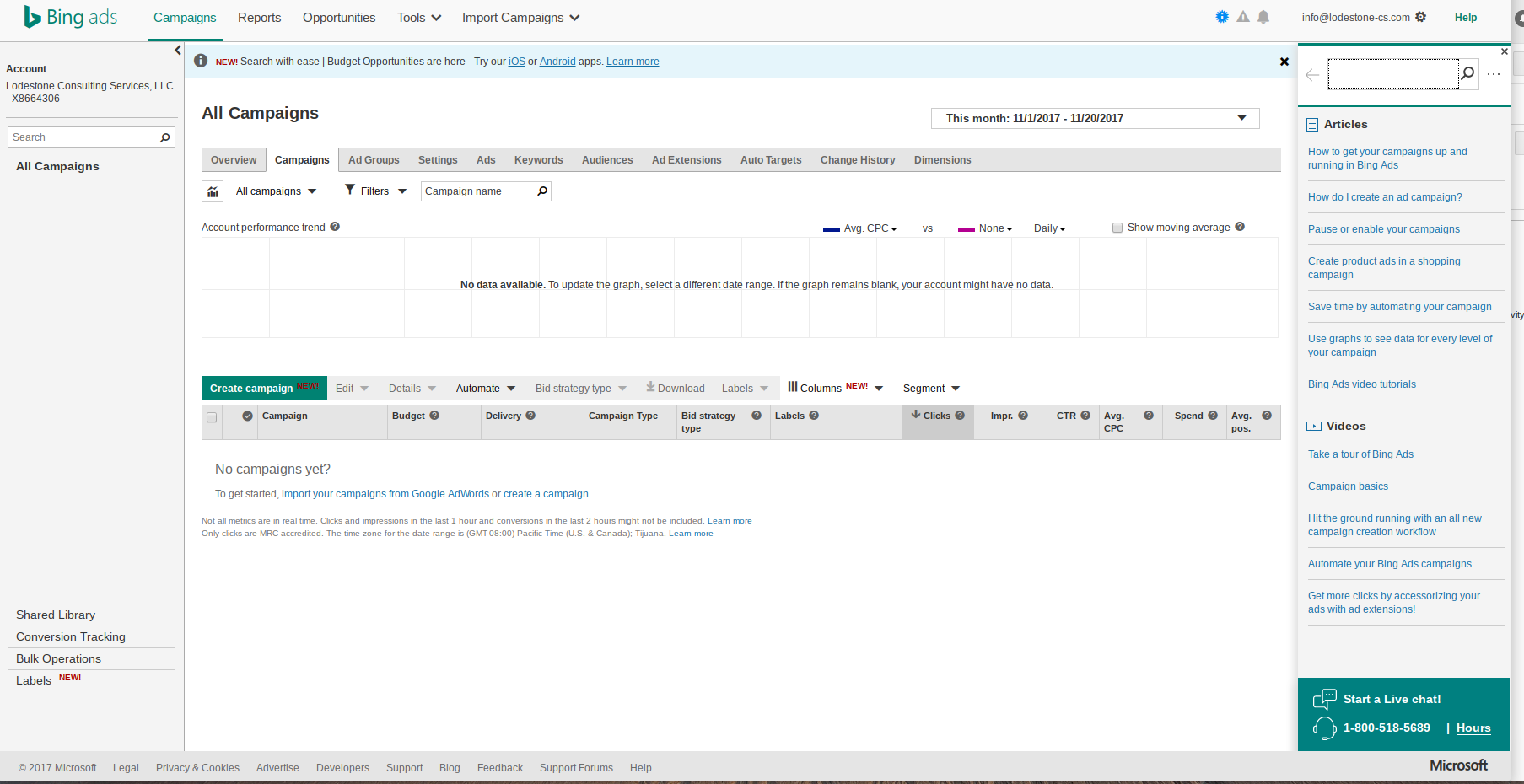 In the next of this series, I'll go over setting up an ad and an audience.